Susan Greenfield ranks among the top 1% of brokers in Manhattan. In 2021, she closed over $60 million's worth of sales. Mrs Greefield has been in the real estate business for over 40 years. Currently, at the real estate brokerage firm Brown Harris Stevens, she works 24/7: "The harder I work, the more successful I am," she says.  
2022 is a special year for Susan Greenfield. Having invested decades of work in the International Real Estate Federation (FIABCI), she was installed as World President of the organization during the 72nd annual World Real Estate Congress of FIABCI this June.
Over the years, Susan has made numerous contributions for the benefit of the real estate profession. She has been an industry volunteer for many different initiatives in the sector.
Founded in 1945 in Paris, FIABCI is represented by 50 chapters in 70 countries. You've been actively involved in this multinational organization since the early 1980s, and now you are the World President. For anyone to do a job faithfully for decades is quite rare, but that is precisely the case with you and FIABCI. What is so special about this organization?
FIABCI is a unique organization.  We are the only federation that includes and encompasses all of the many disciplines, practices and professions of the real estate industry. Do you know of any other organization that does this? I don't!
Our core members are associations and corporations that specialize in different areas. These include developers, architects, interior designers, construction suppliers, bankers,  investors, financial institutions, consultants, property managers, asset managers, appraisers, attorneys and solicitors, retail brokers, commercial brokers, residential brokers, government agencies and city planners, as well as members of real estate faculties at various universities and colleges. FIABCI also has a long affiliation with the United Nations Social and Economic Committee, where we function in an advisory capacity to the UN on housing and sustainability. This has been our mission since 1952. As you can see, there is no other organization in the world that can truly say that they bring such a broad variety of specialists under one umbrella.
We offer our members an opportunity to share the networking platform with all these organizations – the FIABCI platform!
You say that FIABCI has changed your life personally and professionally. What is FIABCI, and what are the core values of this organization?
Our core values are simple: ethics, integrity, trust and respect. When I first became a FIABCI member, I was working at Merrill Lynch. It was the early 1980s, and I saw a real estate event being advertised in London, "selling second homes." I had offices in Florida. I invited Merrill Lynch stockbrokers in London to join my stand and sell real estate investment trusts. We ended up having the most popular and attractive stand in the whole exhibition. Everyone wanted to come and speak to us. This event was organized by FIABCI people. I was approached by a man named Rene Frank, who advised me to join FIABCI, saying that it is the only international real estate platform that does business and networking all around the world. So I joined! That was the beginning of my introduction to proper international activities. It opened my eyes to the world beyond the United States. I met so many real estate professionals – not just real estate brokers but also investors, developers, architects and representatives of all other professions falling under the umbrella of FIABCI. Thus, if you go to an event and meet developers, they will need brokers to sell their products; meanwhile, architects need developers to realize their new concepts. This became a way of life for me, and I got deeply involved. I feel that the more people get involved in FIABCI, the stronger the organization becomes, and more business can be exchanged between members.
I took the concept of FIABCI back to my home market and became a leader of my local market – FIABCI-US. I recruited numerous people and got elected to the international board of FIABCI. All the while, I was working in real estate. I stayed with Merrill Lynch for more than ten years. I ran 480 offices with around ten thousand real estate brokers across the US.
Additionally, you did a lot of volunteer work.
I was actively engaged as a volunteer with EASTERN EUROPEAN REAL PROPERTY FOUNDATION, funded by USAID and the World Bank. After the fall of communism, the foundation asked me to come and teach in Bulgaria and Romania. In the late 90s, I went to teach young professionals how to go into the real estate business. At that time, the government gave people their apartments, and there was no way to evaluate a property. Some people want to sell apartments and get the cash, but how do you know the value of the property? So I went there to teach them how to create and develop value and about the practice of appraisal. Yes, I did a lot of volunteer work for the government. USAID and the World Bank focus on developing nations and have money to do that. Additionally, the National Association of Realtors (NAR) operates the Reaume Foundation, established by former FIABCI World President and NAR President Leonard Reaume. He created the foundation to help promote private property rights around the world. It provides funds to help emerging markets.
I've been involved with FIABCI because of all the things this organization can provide to us as professionals and to people worldwide who live and work to protect their property rights. We exchange information about legislation in different countries, and we try to help people who need it. We help people have a better life.
I have always felt that giving back to an industry that has provided me with unlimited potential to make a living is important to me.
FIABCI works on affordable housing initiatives. This is currently a pressing issue for Ukraine, which seeks to rebuild the cities ruined by Russian aggression. How can FIABCI help here with its substantial knowledge and know-how? FIABCI itself was created in the aftermath of World War II. 
Rebuilding cities in Ukraine is one of the issues which we can help with. Our members are from all sectors. We should put together a working group to study how FIABCI can help. Ukraine will rebuild itself, and we will be there to support their efforts,   
How do you see the role of women in real estate, and what are the challenges?
That is a good question. How do I see the role of women in real estate?
I'm lucky that I chose real estate as a profession early on. I see it as one of the few industries where a woman can be financially independent.
Women can be very powerful. We belong everywhere decisions are made because we bring another perspective. Women have been a force for change in the workplace and beyond. The real estate industry is a good place for women to achieve personal success and financial independence.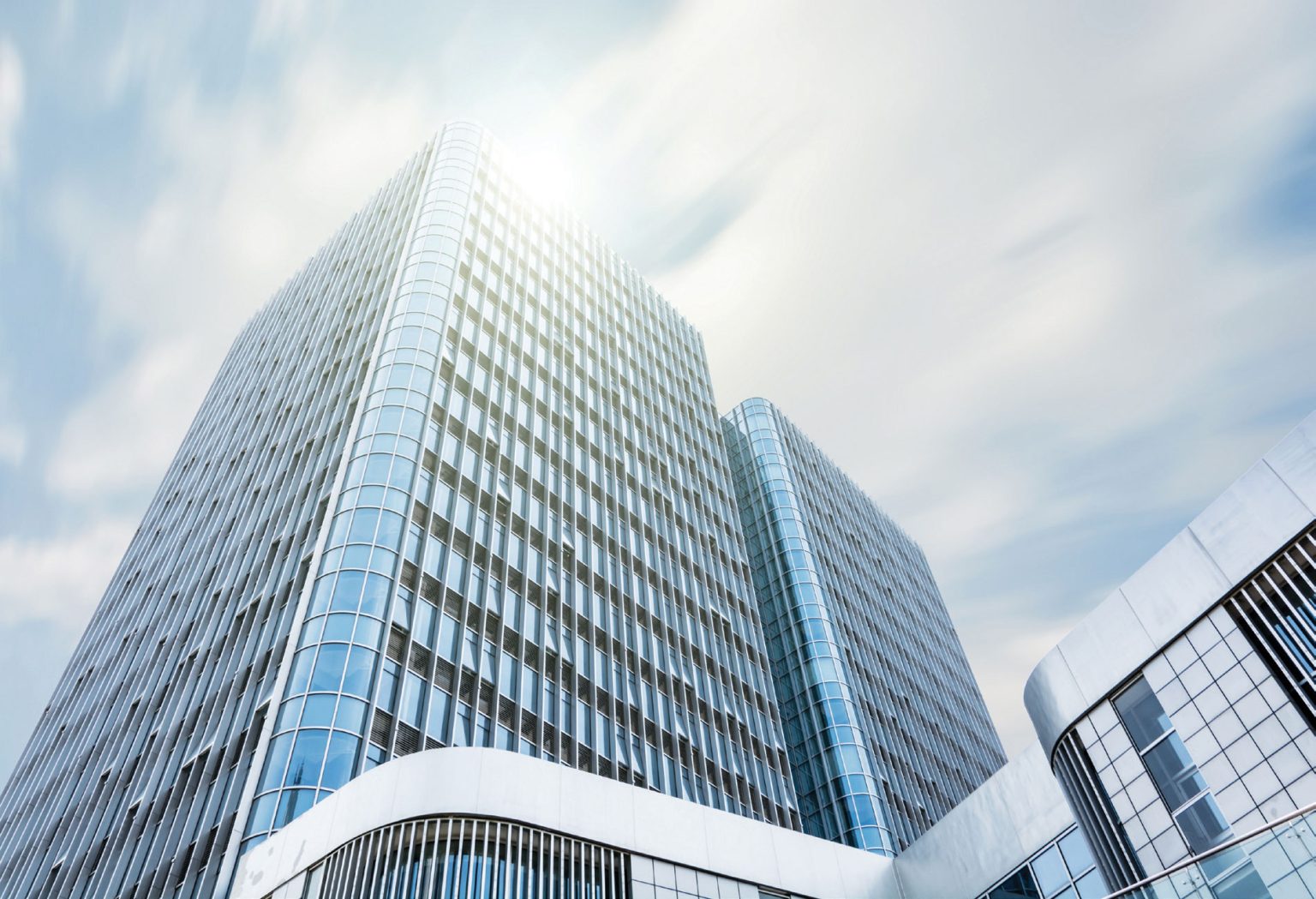 I work full-time at Brown Harris Stevens. Remember, real estate is the best profession for a woman who seeks to be successful in business. Here you can control your own business, your own earning capacity and your own personal growth. It gives us the opportunity to achieve financial independence.
Being a woman executive in the "old boys' world" of Merrill Lynch wasn't easy in the 1980s. Over my ten years working at Merrill Lynch, I experienced the challenges of being the only woman in the executive suite. I endured first-hand all the things you read about. But I stayed focussed on my goals and objectives year after year – always professional, sharing the credit and inspiring people. After Merrill Lynch, and together with two other FIABCI members (Jean-Marc Levet and Rene Frank), I opened my own real estate company with 40 agents in Manhattan. In 1996 I merged the company with Brown Harris Stevens, and I have been a director and broker with them ever since. We are an exceptional company, the best in Manhattan.
While the real estate industry has been a good place for women to achieve financial security, sadly, women have been overlooked for the top leadership positions. Sometimes women do not see themselves the way they actually are. If they don't have all the highest credentials that they think are necessary, they don't rise to the occasion. They should challenge themselves and move forward as men do!
This is the reality today, but things are gradually improving. Women are no longer a rarity in today's leadership positions. The door is open, and women need to believe in themselves and take a step forward.
This year FIABCI-Georgia is organizing its first national Prix d'Excellence Awards. How important is this event for the participants, and what does it mean to be the winner of the FIABCI World Prix d'Excellence Awards?
The important thing is that winning the FIABCI-Georgia Prix d'Excellence Awards at the national level will put your developers on a path where their beautiful properties will be presented globally. It will give them an opportunity to be known outside Georgia. This is a very important factor that would not be possible without them being a FIABCI-Georgia member. That is a huge advantage.
How do you, as the World President, see the future development of FIABCI and your contribution to its continuous success?
Every country is different, and each chapter reflects the business practices of its country.  I believe that, foremost of all, the FIABCI leadership has to run the organization for the benefit of its members. Increasingly, we have to let the members step forward and be proactive. It cannot be just a group of leaders exchanging information with each other: we have to deliver everything to our members. FIABCI will be that way in future. We want our members to exchange business ideas and grow personally and financially. 
I am challenging every member to step forward, be proactive and propose themselves to be future leaders – both men and women. We want more young people to be involved. We hope to achieve a very comprehensive involvement with our educational institutions, and they will offer our members some additional activities. The important thing is for us to recognize that we have a future. The future is strong, and we bring content and benefits to our members while keeping in mind how important it is to maintain a code of ethics and quality business practices. Without that, as a foundation, we are nothing.
We have a long-established reputation in the industry. We follow the code of ethics and professional business practices that have been recognized by our industry for the last 72 years. This kind of recognition says so much about our members, leadership, and legacy!
Source: www.forbeswoman.ge